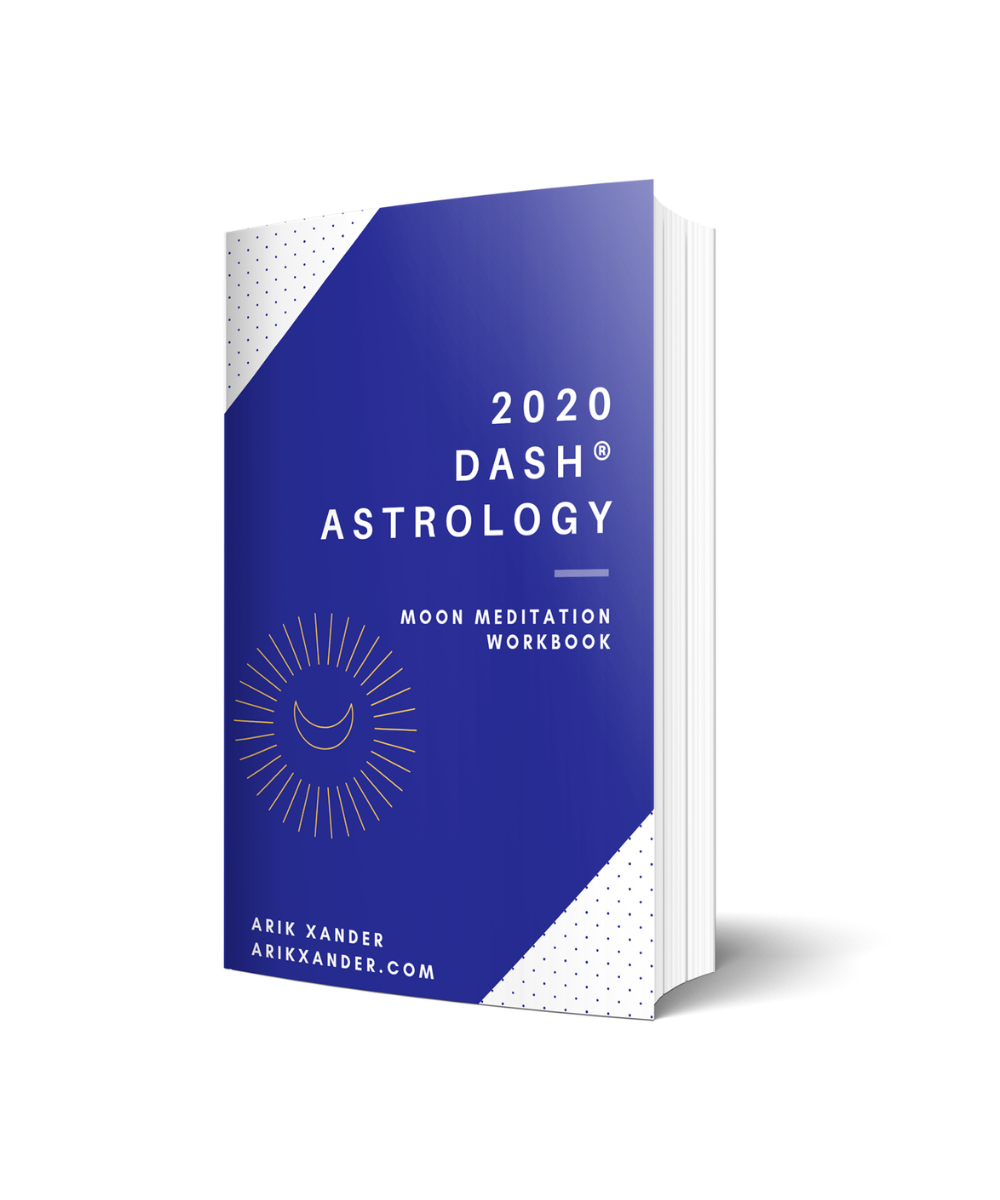 Blank Moon Workbook
You can use this workbook for long-term or short-term goals. Using the sequence of the lunar cycles builds up the energy for long-term goals which require a lot of energy and concentration. The amazing thing about these moon meditations is that they can also be used for short-term goals. It doesn't matter if your goals are of a spiritual or material nature; using the power of these moon meditations will help you realize the reality you aspire to.
Want to upgrade this book and have me personalize it for you?
Personalized Moon Workbook
This workbook will come with a copy of your chart, according to the DASH® Astrology System, as well as all the new moon and full moon house placements filled out so that you don't have to figure it out every time. Please allow a few days for preparation of your personalized workbook, as I will go through and also make notes if I see some big transits on either the new or full moons.
Includes all the information form the blank moon meditation workbook plus:
Comes with a copy of your chart from the DASH® System

Includes blank houses sheet to document your New Moon seeds

Prefilled with all the moon houses placements for a year

Can take up to one month to prepare, so order early!